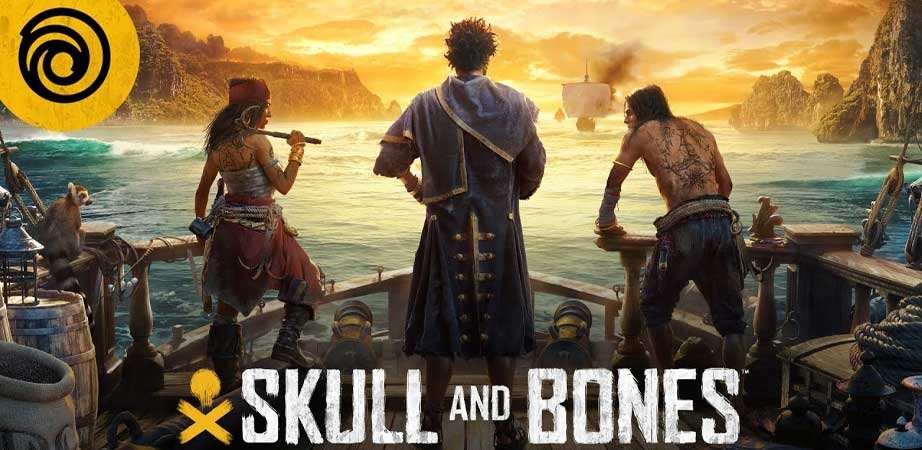 Only Mario + Rabbids: Sparks of Hope and Skull & Bones will be released by the end of the year due to previous Ubisoft delays and cancellations. The latter is an Assassin's Creed 4: Black Flag-inspired pirate game by Ubisoft that focuses on maritime combat. It's no secret that the game's development has been difficult; in total, the setting has changed three times.

Additionally, Skull & Bones looks to strive to be a gritty, more realistic take on the pirate genre, thus elements like the Kraken of pirate mythology that have been depicted in the past will not be included. It is a multiplayer-focused live service title, and Ubisoft plans to continue supporting it for many years. The fact that everything will be free is undoubtedly the finest aspect, yet it makes sense if some people are concerned about the title.

After all, according to a recent article, a couple of the Skull & Bones developers are concerned about it as well. Many of the developers Kotaku talked with, who all agreed to remain anonymous, are concerned about it. Some of the developers that worked on Skull & Bones are doubtful about the game's success, despite the fact that it is said to have consumed a sizable budget.

Even further, one developer opined that "each individual aspect of the game lacked depth." This is because Skull and Bones' supposed plot doesn't offer much new material for viewers to see. It might not be a good indicator if a game can be completely summarized in the one Ubisoft Showcase it received. According to this dev's comment, the game appears to have a tonne of management and resource-gathering survival simulator aspects, but they might not be used at all.

Fans should be informed that Skull & Bones is a live-service game and that there will be additional content added after launch. It is unknown exactly what that involves or whether the launch's material would satisfy fans, but it appears there is considerable skepticism and uncertainty around the debut.

Skull & Bones' release date of November 8 is also unfortunate. There are several games coming out this year, like God of War Ragnarok and Pokemon Scarlet and Violet, making November a busy month. On November 9, God of War Ragnarok released immediately after Skull and Bones, so things could not go well from then.

On November 8, Skull & Bones will be available on PC, PS5, Stadia, and Xbox One Series X.