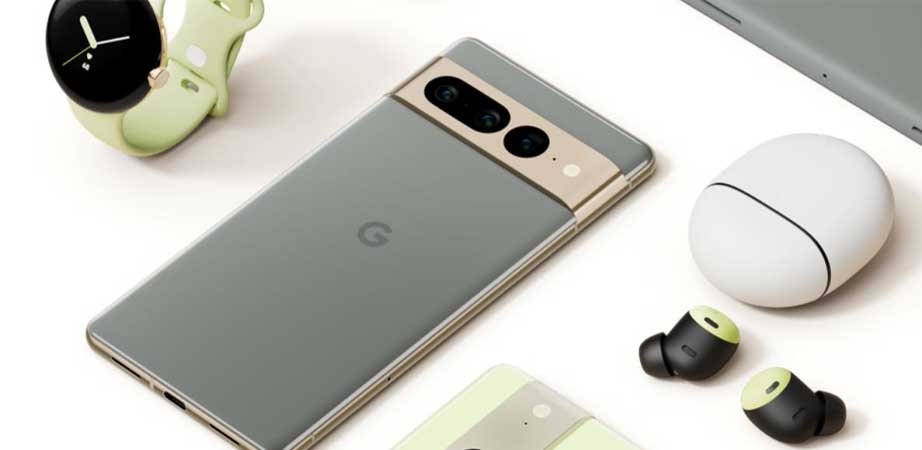 Google announced the launch date for the Pixel 7 one day before the Apple event when the iPhone 14 is scheduled to be unveiled. The dominant search engine company declared that October 6 will be the official launch date for the Google Pixel 7 series. The Pixel Watch and updated Pixel Buds will also be unveiled during the Made by Google event.

At the Google I/O 2022 event earlier this year, the firm had teased the release of its new Pixel devices. Without going into much detail, it also hinted at the introduction of its new Pixel Watch. The most recent teaser depicts the October 6 introduction of all four Google products.

There will be two new flagship smartphones in the Pixel series. The Google Pixel 7 and 7 Pro are what they are. The round Pixel Watch will also be available. The Pixel Watch's curved screen melds into the background. Similar to the Apple Watch, the watch also features a crown button on the right side.

The new Pixel Buds will have an in-ear stemless design. For improved grip and noise isolation, there are silicone ear tips available. We may anticipate Google Assistant functionality and other smart features on the future Pixel Buds.
The new Pixel phones, which were hinted at earlier this year, will be the focal point of the Made by Google event. Google unveiled the design and affirmed that the Pixel 7 range will resemble each device's forerunner in terms of appearance.