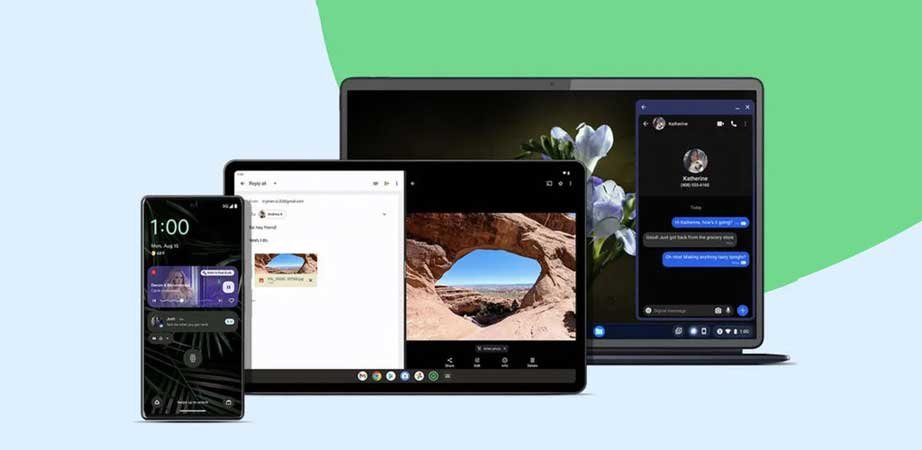 Officially, Android 13 is here! The stable version of Android 13, the upcoming version of Android, has been released, according to Google. The most recent Android OS version will not have a dessert name as it did last year (although Tiramisu is the codename). Google released the source code for Android 13 to the Android Open Source Project (AOSP).

Google Pixel smartphone are currently receiving the stable version of the Android 13, and later this year, Android 13 will start to appear on more of your devices, including those made by Samsung, Asus, Nokia, iQOO, Motorola, OnePlus, Oppo, Realme, Sharp, Sony, Tecno, Vivo, Xiaomi and more.

You will receive the Android 13 final release if you are presently registered in the Android Beta program, and you will continue to be enrolled if you want to receive future Beta updates for Android 13 feature drops, which will begin later this year. Once you have the Android 13 final version and before accepting the first beta for Android 13 feature drops, you may opt-out of the Beta updates without having to erase your smartphone by going to the Android Beta site and choosing the opt-out option.

These are the Google Pixel smartphones that are eligible for the Android 13 beta:
Google Pixel 6 Pro

Google Pixel 6

Google Pixel 6a

Google Pixel 5

Google Pixel 5a 5G

Google Pixel 4

Google Pixel 4 XL

Google Pixel 4a

Google Pixel 4a 5G
The updated appearance and feel of Android 13 builds on Material You. The Google app has been replaced with Material You, which gives users the option to choose icons that take their wallpaper's color scheme and other theme choices into account. You may change the language for each individual programme without changing the system language overall. To access the settings head to Settings > Applications > All apps > <choose any app> > Language.

A new media player in Android 13 adapts its appearance and feel to the music or podcast you're listening to. The settings now include a new dashboard for security and privacy. Users may safely share photographs and videos with other applications thanks to the new photo picker function in Android 13. Both local and cloud-based photographs will be safely sent by the picker 13. Google has introduced One-handed mode and QR code to the fast tiles.

In order to help users decide whether to go forward or stay in the current view, Android 13 now offers predictive back gesture, which enables users to preview the destination or other outcome of a back gesture before fully completing it.