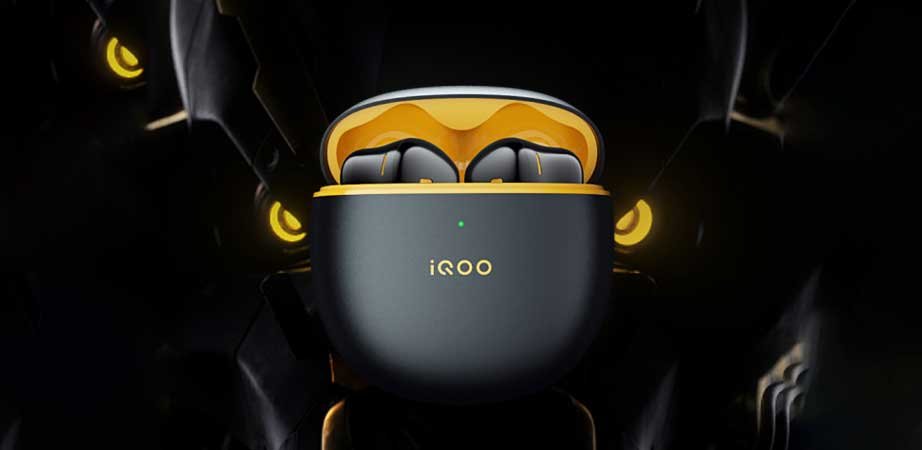 The Neo 7 was introduced by iQOO as the brand's next high-end smartphone. The Neo 7 has a MediaTek Dimensity 9000+ SoC and costs about Rs 30,000 in India. Along with the Neo 7, iQOO also unveiled their new wireless earphones. The business revealed their low-cost wireless earphones, the iQOO TWS Air.

According to the manufacturer, the TWS Air is their first fully wireless gaming headset. The business asserts that the audio quality of their brand-new wireless earphones is smooth. The TWS Air is also quite lightweight, as its name indicates.

The business's first wireless earphones for gaming are the iQOO TWS Air. In China, it costs CNY 199, or around Rs 2,300. During its initial sale, iQOO will charge CNY 169 (around Rs 1900) for the TWS. The TWS was introduced with a dual-tone casing and a single color option. The case's interior is coloured yellow, while the outside is black.

The TWS Air has a stem design in terms of specs and features. You may be reminded of the first-generation AirPods or the second-generation AirPods, which are now offered in India, by the lengthy stem. According to iQOO, the earbuds have mechanical vents that let air to easily flow into and out of the sound chamber for improved audio quality and noise reduction.

The headphones have a NdFeB magnetic circuit technology and 14.2mm BioCarbon fiber. Additionally, the business has partnered with Golden Ear Acoustics Lab to add DeepX 2.0 Stereo Effect and Professional Audio Mixing to its earbuds. Users may anticipate crisp speech, strong bass, and good treble.

The IP54 rating for water and dust protection applies to the earphones. Dual-beamforming microphones are included in each earbud to improve the calling experience. Although Active Noise Cancellation (ANC) is not available, the TWS supports an AI call noise reduction algorithm to reduce background noise and improve call quality.

According to iQOO, their new TWS can provide consumers with a battery life of up to 25 hours. Up to 4.8 hours of battery life are available from each earbud on a single charge. It is not the best battery life because some wireless earbuds can last up to 30 hours and some even around 35 hours, when used in conjunction with a charging case.

The earphones are Bluetooth 5.2 compatible. Additionally, it has features like low-latency mode, quick pair compatibility and Monster Gaming sound. The casing weighs roughly 39 grams, whereas the earphones' average weight is 3.5 grams.

The earphones are capable of Bluetooth 5.2. Additional features include Low-latency mode, Monster Gaming sound, and quick pair support. The case weighs around 39 grams, compared to the 3.5 grams per earbud.

The TWS Air is probably going to debut shortly in India. No information on the same has been confirmed by iQOO. When an announcement is made officially, we will share it with you.