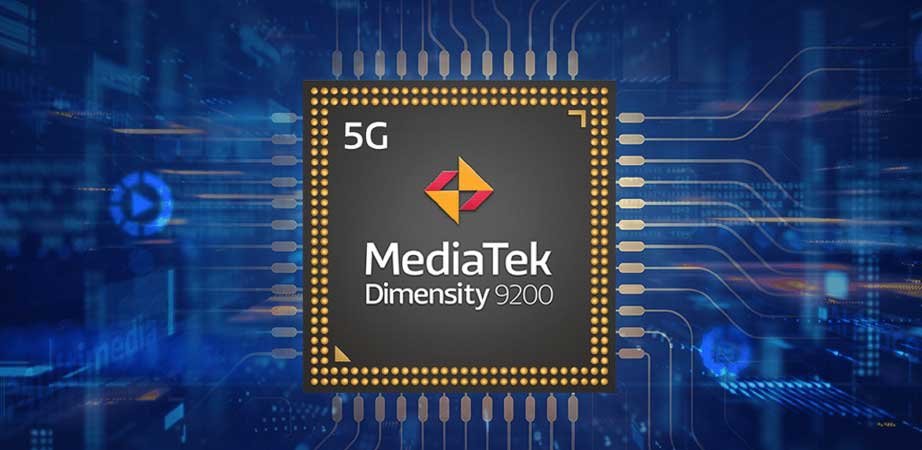 The main details of the MediaTek Dimensity 9200 are finally revealed by Digital Chat Station just a few days before its official debut. The new chipset will be a strong rival to Apple's Bionic A16 SoC and Qualcomm's forthcoming Snapdragon 8 Gen 2. The performance and effectiveness of the chipset will be improved by a number of changes.

Based on TSMC's 4nm manufacturing process, the octa-core chipset will use an Immotalis-G715 GPU. It looks to have a single Cortex X1 core running at 3.05GHz, three Cortex-A715 cores running at 2.85GHz and four Cortex A510 cores clocked at 2.0GHz. Additionally, it is claimed that the arrangement offers faster networks and better cameras.
Meanwhile, the Ray Tracing technology in the Immortalis-G715 GPU will improve the depth effects of light and shadow. The remarkable improvement in performance and efficiency has been made possible by the construction procedure and MediaTek's technology.

In the upcoming weeks, the Vivo X90 will debut with the latest chipset.

The Apple Bionic A16 SoC was outperformed by the Dimensity 9200 GPU in a recent Manhattan ES 3.0 off-screen benchmark. In contrast to the Apple A16's 280 FPS and the Snapdragon 8+ Gen 1's 280 points, the Dimensity 9200 achieved 328 FPS.

When compared to the Dimensity 9000, the GPU performance has increased dramatically. According to sources, the next MediaTek flagship's GPU performance will be comparable to that of Qualcomm's Snapdragon 8 Gen 2 SoC.

In addition, the MediaTek Dimensity 9200 will arrive on sale on November 8 and the Snapdragon 8 Gen 2 SoC will debut between November 15 and 17 at Qualcomm's summit.