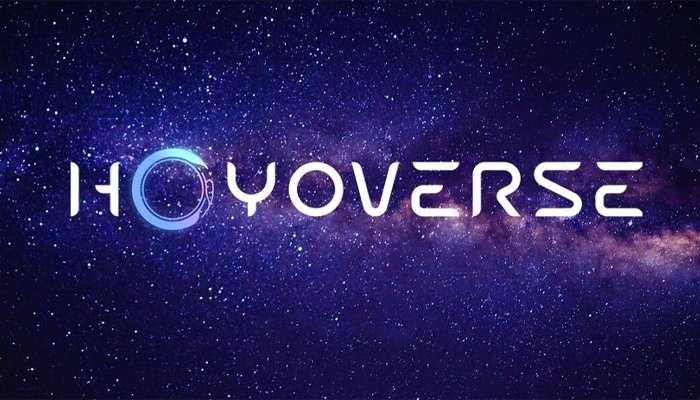 Haoyu Cai, the co-founder and CEO of miHoYo, has announced the launch of a new feature-oriented brand called HoYoverse, which will exclusively focus on global expansion with its complete dedication towards creation and delivering immersive virtual world experiences to players around the world through a variety of entertainment services.

This is not an entirely new announcement from miHoyo. In early 2021, the President of miHoYo, Cai Haoyu had expressed the company's plan of creating a virtual world that could accommodate at least one billion people by the year 2030.

Beside the announcement, the Genshin Impact official channel on YouTube also re-uploaded the version 2.5 trailer with the new HoYoverse logo. The creators of Genshin Impact and Honkai impact 3rd, discussed the complete plans for HoYoverse as it sounds like yet another Metaverse project.

In a blog post, Haoyu Cai said "Our mission in establishing HoYoverse is to create a vast and content-driven virtual world that integrates games, anime and other diverse types of entertainment, which will provide players with a high level of freedom and immersion."

He further added, "We will continue to focus on long-term operation strategies, consistent technical research and innovation in a variety of fields, including artificial intelligence, cloud computing and pipeline construction, to ensure that sufficient content is created to meet the expectations of players worldwide for a virtual world experience."
What we know so far about the HoYoverse:
With the launch of HoYoverse, the brand aims to continue creating immersive content and give users across the world a fresh and unique experience with a diverse community. HoYoverse will indulge in technology research and publishing duties through operations in offices in Montreal, Los Angeles, Singapore, Tokyo and Seoul.
Since the success of Genshin Impact, the size of the team has doubled, with over 700 people just dedicated to Genshin Impact alone. With the launch of HoYoverse, the upgrade to the new title comes with its own cost, as new talent needs to be hired for the overseas studios as the brand plans to expand globally, this comes as an addition to the company's idea of opening a research center in North America.

The launch of HoYoverse can be anything for the company other than just a title shift for the games that they currently have in the market, HoYoverse could potentially be their start for many other successful games and apps that would take the market by storm.