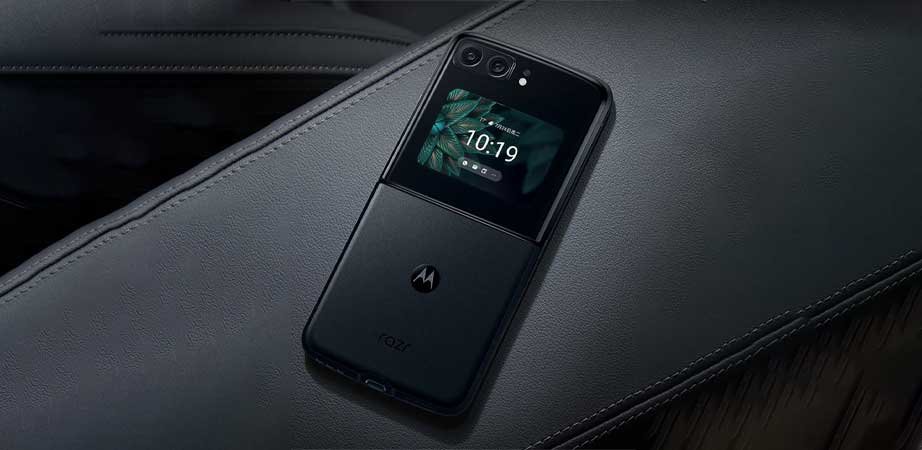 Prior to the Moto Razr 2022's formal debut on August 11, Motorola has released the Moto Razr 2022's price information. Previously, the business planned to introduce the Razr 2022 and X30 Pro in China on August 2. However, without giving a reason, the launch was abruptly postponed until August 11th. The business has now disclosed the foldable phone's pricing as well as some of its primary features.

The Samsung Galaxy Z Flip 4 will face off against the Moto Razr 2022. The Motorola foldable flagship device now features a fresh design, a larger screen, and several other upgrades.

A foldable display and top-notch hardware are included on the Moto Razr 2022. It is anticipated to be on sale in India and other regions fairly shortly. In China, the Razr 2022 has a starting price of CNY 5,999 (about Rs 70,600). The phone should soon be available in India. The cost can be a little bit more than what is charged in China.

A taller 6.7-inch Full HD+ AMOLED display is added to the Razr 2022. The front camera is located in a small hole-punch notch in the top center of the screen. The 10-bit display of the Razr 2022 can also refresh at 144 Hz.

At 2.7 inches, the outside display is now bigger. It sports a typical 60Hz refresh rate and an 800 x 573 resolution. The Razr has a folded thickness of 16.99mm. The Razr 2022 has a thickness of 7.62mm when it is unfurled.

There is a Snapdragon 8+ Gen 1 SoC inside. It has a 3500 mAh battery and supports out-of-the-box 33W rapid charging. With MyUx 3.0 on top, Android 12 is the operating system for the Razr 2022. On the rear, it boasts a twin camera arrangement. The foldable phone sports a 13MP ultrawide camera sensor in addition to a 50MP primary camera sensor with OIS capability. A 32MP front camera sensor is available for taking selfies.