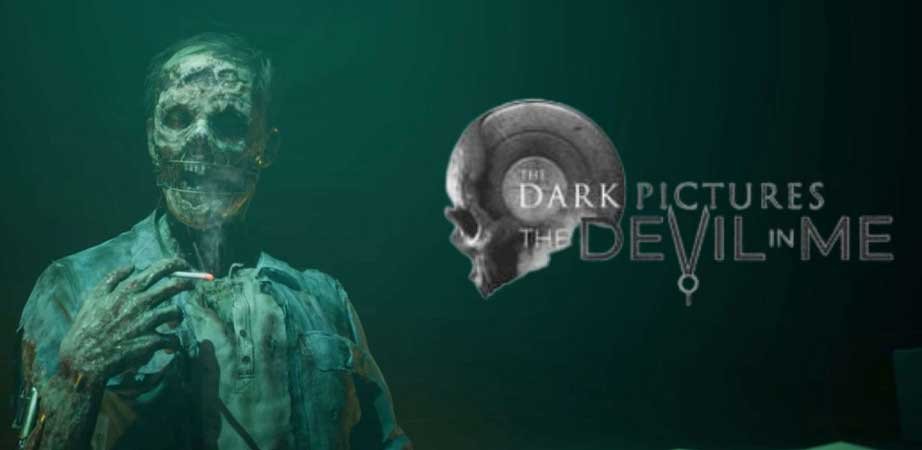 Man of Medan, the first installment in Supermassive and Bandai Namco's Dark Pictures anthology, released in 2019, while Little Hope and House of Ashes, the sequels, were developed in 2020 and 2021. The survival horror series has thus far gotten a mixed response, although several commentators have commended House of Ashes as a clear improvement over the other games. Hopefully, The Dark Pictures: The Devil in Me, the following release, maintains that pattern.

The Dark Pictures: The Devil in Me's new narrative trailer, which introduces the game's heroes and enigmatic antagonist, was recently revealed by the game's creators. When the game launched this fall for PC and consoles, players will have to guide their crew of unfortunate filmmakers through a variety of ingenious deathtraps.

Charles Lonnet, the proprietor of Lonnet Entertainment, is shown in the teaser accepting an invitation from the enigmatic Grantham Du'met asks Lonnet and his crew, including a Jessie Buckley-voiced figure, to film video of his eerie hotel that was modeled after H.H. Holmes' Murder Castle. What at first seems to be an eccentric aristocrat's macabre pet project quickly becomes apparent as a sophisticated death trap set up to torture its new visitors.
H.H. Holmes was the real name of a serial killer who lived in the late 19th century and is said to have killed up to 10 people in the US before being caught in 1894. He is primarily known for operating the Chicago hotel known as the "Murder Castle". Many hidden rooms and deadly traps were rumored to be there in the Castle. Despite the fact that these allegations were substantially overblown, the tale influenced several works of literature and popular culture.

Naturally, Du'met's hotel in The Dark Pictures: The Devil in Me is a lot more lavish than the one it was modeled after. The structure in the trailer is filled with secret passageways, shifting walls, lethal traps, and strange riddles. One of the more striking images in the trailer shows a prisoner bound beneath a whirling scythe. A half decayed corpse is being moved around by mechanical pieces in another horrifying set piece. Additionally, viewers will notice a number of animatronic mannequins, some of which bear more than a passing similarity to the game's characters. This suggests that the villain of The Devil in Me may be more connected to the story's heroes than they think.

The Devil in Me, the fourth entry in The Dark Pictures Anthology, acts as "Season one's" climax. Supermassive Games is also said to be the owner of the trademarks for a spinoff series called The Dark Pictures video games. As a result, after the autumn release of The Devil in Me, fans may hear more from The Dark Pictures for a while.

The Devil in Me will be available on PC, PS4, PS5, Xbox One, and Xbox Series X/S in the fall of 2022.