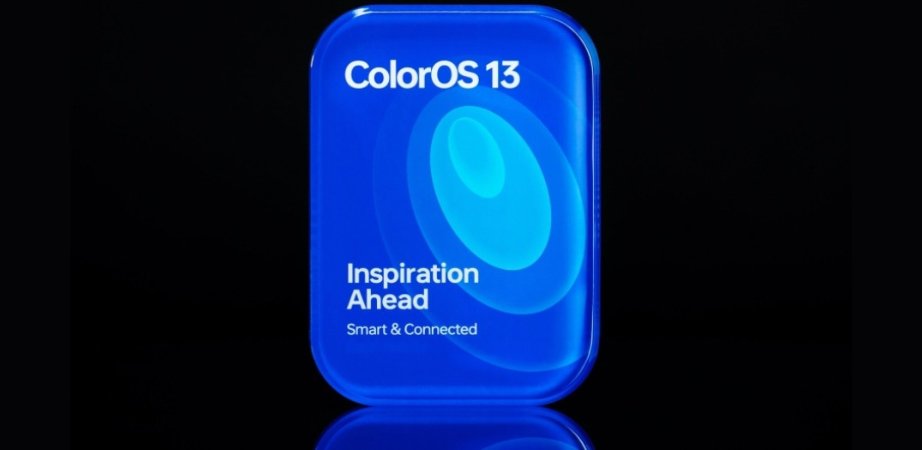 Back in August, Oppo introduced the ColorOS 13 for its smartphones and tablets. As a part of the beta program, the ColorOS 13 based on Android 13 has already made its way to a sizable number of devices. Today, the brand published the ColorOS 13 based on the Android 13 version deployment timeline for November 2022.

The company will begin rolling out the ColorOS 13 upgrade to additional smartphones from the Reno series, A series, F series and Find series smartphones this month. The update's beta version will be released in stages. Devices like the Oppo F19 Pro+, Oppo A74 5G, Oppo Reno8 Pro 5G, Reno 8 and others are available in India. Let's look at Oppo's ColorOS 13 distribution schedule for November 2022.

Both beta and stable version distribution schedules have been revealed by the firm. Many phones are presently running the beta version, while others are expected to receive the update soon. The Find X5 series is presently receiving the stable version.
Ongoing 一 Find X3 Pro, Reno8 Pro 5G, Reno8 5G, Reno 7 Z 5G, F21 Pro 5G, Reno7 Pro 5G, Reno7, Reno 6 5G, F21 Pro, K10 5G, A77 5G, K10, A96, A76

From 8th November 2022 一 OPPO Reno6 Z 5G (Thailand)

From 9th November 2022 一 Reno6 Pro 5G (Indonesia, Saudi Arabia), Reno5 Pro 5G (India, Saudi Arabia), Reno5 Pro (Pakistan), F19 Pro+ (India)

From 18th November 2022 一 A74 5G (India, Indonesia)
Ongoing 一 OPPO Find X5 Pro, Find X5

From 8th November 2022 一 Reno8 Pro 5G(India, Vietnam)

From 11th November 2022 一 Find X3 Pro (Indonesia, Thailand, Malaysia)

From 18th November 2022 一 Reno8 5G (India), K10 5G (India), A77 5G (the UAE)

From 22nd November 2022 一 Reno7 (Indonesia), F21 Pro (India)

From 30th November 2022 一 Reno7 Z 5G (Indonesia), F21 Pro 5G (India), K10 (India), A76(India), A96 (India)
ColorOS 13 Eligible Devices
OPPO Find X5 Pro, OPPO Find X5, Find X3 Pro

Reno8 Pro 5G, OPPO Reno8 5G, OPPO Reno7 Pro 5G, OPPO Reno7 5G, OPPO Reno7, OPPO Reno6 5G, OPPO Reno7 Z 5G, OPPO Reno6 Pro 5G, OPPO Reno6 Pro 5G Diwali Edition, OPPO Reno6 Z 5G, OPPO Reno5 Pro 5G, OPPO Reno5 Pro

OPPO F21 Pro, OPPO F21 Pro 5G, OPPO F19 Pro+

OPPO K10 5G, OPPO K10

OPPO A77 5G, OPPO A76, OPPO A96

OPPO Find X5 Lite 5G, OPPO Find X3 Neo 5G, OPPO Find X3 Lite 5G

OPPO Find X2 Pro, OPPO Find X2 Pro Automobili Lamborghini Edition, OPPO Find X2

OPPO Reno8, OPPO Reno8 Z 5G, OPPO Reno5 5G, OPPO Reno5 Z 5G

OPPO A94 5G, OPPO A74 5G, OPPO Pad Air

OPPO Reno8 Lite 5G, OPPO Reno 7 Lite 5G, OPPO Reno7A

OPPO Reno6, OPPO Reno6 Lite, OPPO Reno5, OPPO Reno5 Marvel Edition, OPPO Reno5 F

OPPO Reno5 Lite, OPPO Reno5 A, OPPO F19 Pro, OPPO F19, OPPO F19s

OPPO A95, OPPO A94, OPPO A77, OPPO A74, OPPO A57, OPPO A57s, OPPO A55, OPPO A54, OPPO A56, OPPO A54s, OPPO A53s 5G, OPPO A16s