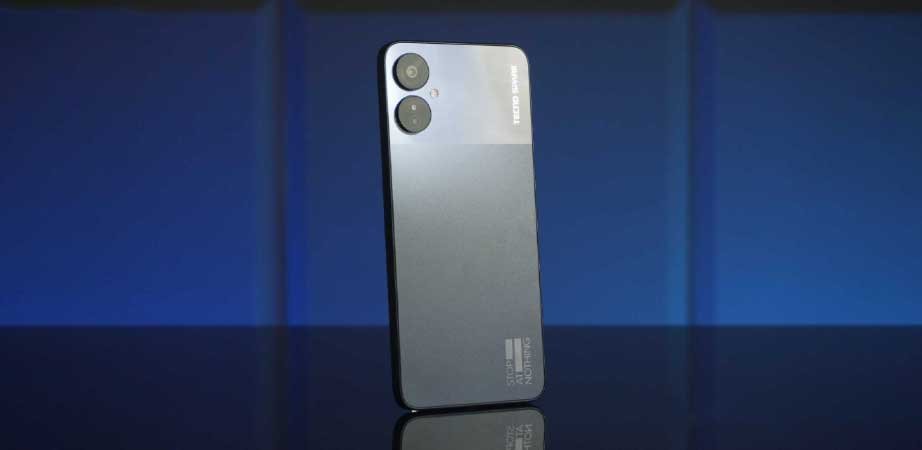 The Spark 9 Pro was originally made available to consumers worldwide in June of this year by Tecno Mobile, a Transsion Holdings subsidiary. Just five months later, the Chinese manufacturer has recently released the Tecno Spark 9 Pro Sport Edition, a Special edition variant.

The new Spark 9 Pro Sport Edition's design is the creation of Designworks, a division of the BMW Group that adds a posh touch to a top-notch car's design.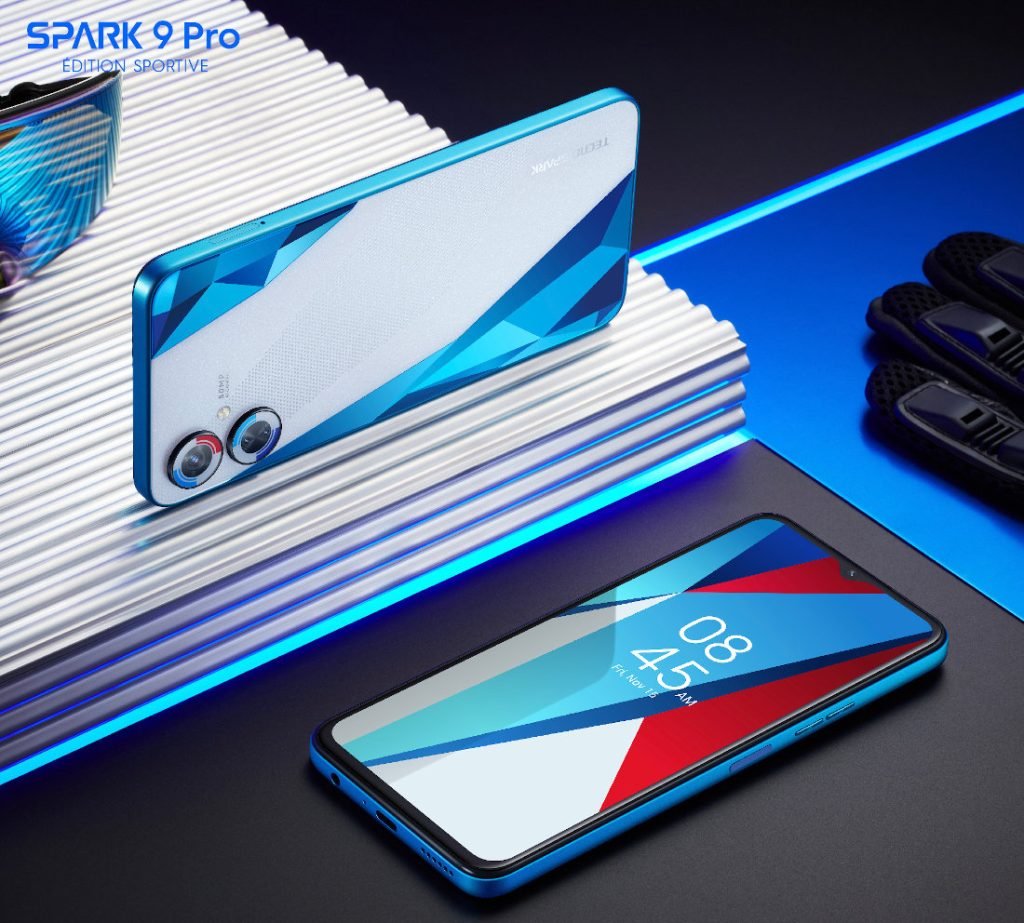 The new look is based on an ice crystal amulet, and the blue and white color palette evokes the drama and strength of superheroes. While young customers who want to exhibit their refinement and inclination for high standards are drawn to the purity and primitivism of white. The striking blue conveys the metaverse's features while also presenting futurism.

The triangular texture, claims the manufacturer, also elevates the phone from a standard high-powered device to the mobile equivalent of a frontier luxury car. Thanks to the use of triangles, which conventionally denote stability and power, the Sport Edition is able to communicate the sense of identity and assurance that comes with owning a high-end car.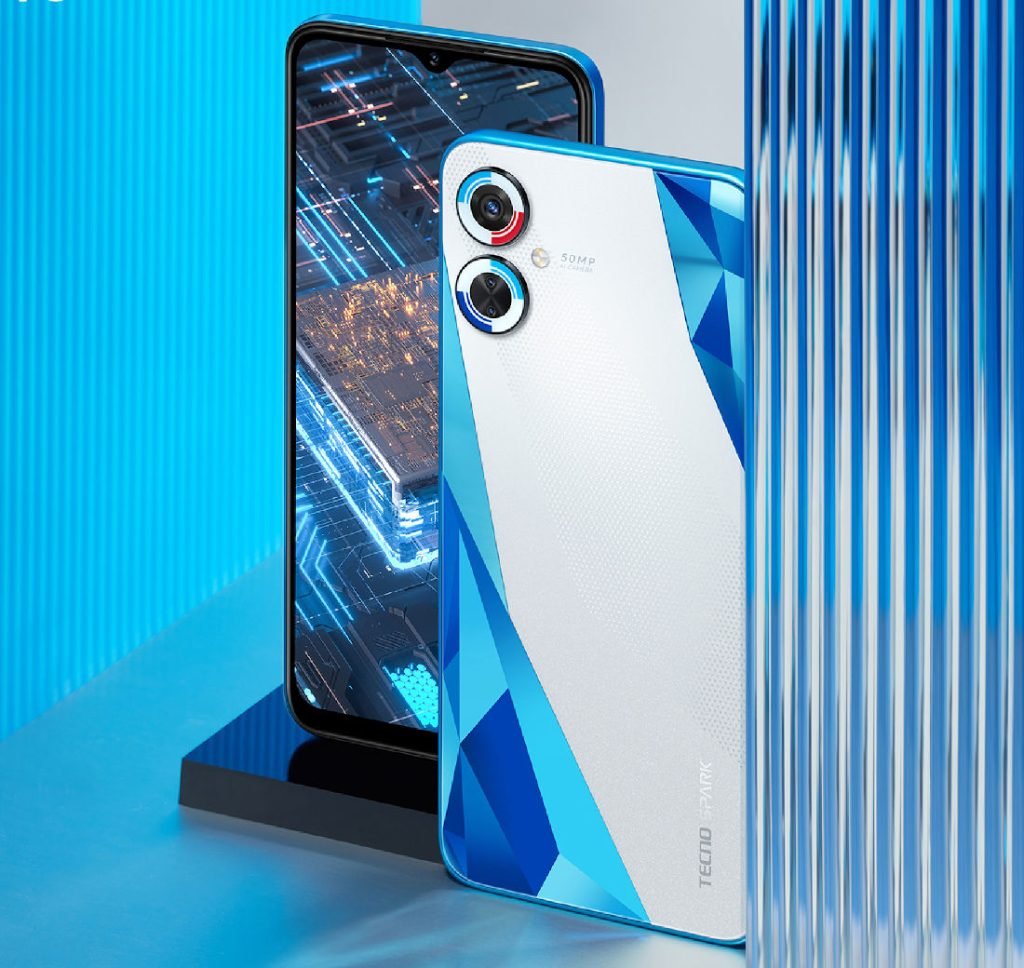 In addition to giving the phone life and a sensation of speed, the dynamic triangle form also reveals its inner workings and extensive capabilities.

Intricate crystal diamond-cut components are also used in the Sport edition Spark 9 Pro 8, which will appeal to youthful buyers wanting a hint of grandeur. Instead of the overt displays of splendor that are more typical in traditional luxury handsets, the smooth finish produces a subtle feeling of luxury that gently reflects the longing for extravagance of newer generations. This aspect also appeals to youthful clients who wish to stand out from the crowd by exuding an air of refined traditionalism.

The updated version has the Spark 9 Pro's internal setup, including its 6.9-inch Full HD+ LCD screen with a 90Hz refresh rate. The gadget is driven by a 4GB RAM/MediaTek Helio G85 SoC combination. A dual camera system consisting of a 50MP primary camera and a 2MP depth sensor is also included in the premium variant. A 32MP selfie camera is located on the front. The system is based on HiOS 8.6 for Android 12. A 5000mAh battery and 18W rapid charging are crammed inside the gadget.

The Middle East, Latin America, and Africa are just a few of the important locations where the Tecno Spark 9 Pro Sport Edition will be offered for sale. The cost of the Spark 9 Pro is 116,800 Nigerian Naira ($265 USD).