Sony released a beta firmware update for the PlayStation 5 that includes two much desired features: a 1440p output and game folders.

The 1440p output function is quite simple. Along with 720p, 1080p, and 2160p, the PlayStation 5 system can now also output in 2560 x 1440p resolution. Since the launch of the PlayStation 4 Pro, this function has been demanded, but it has just recently become available on Sony gaming consoles. Since the Xbox One X, Microsoft has had this choice.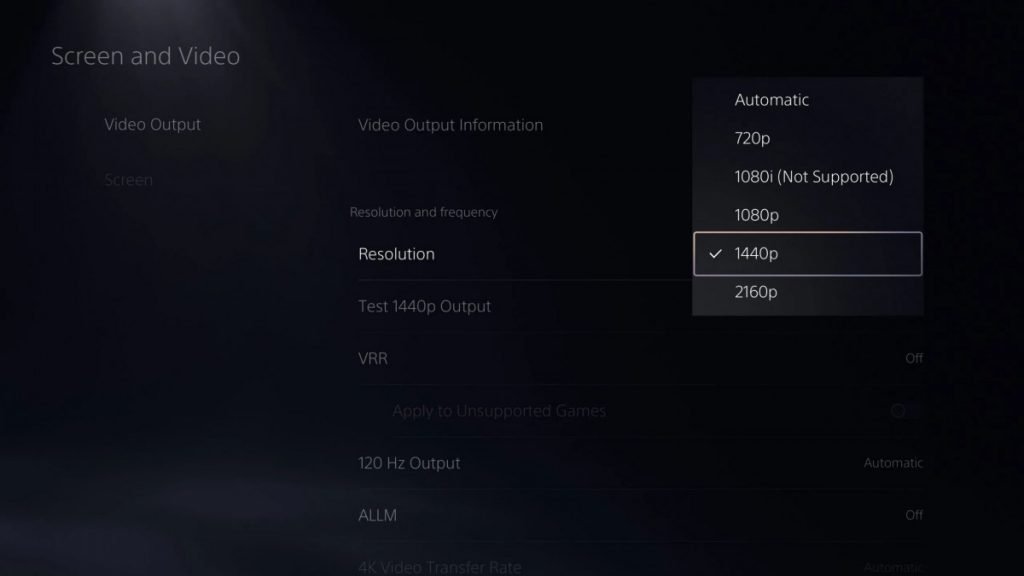 The games would function mostly as predicted. While games rendering at 2160p will be downscaled to 1440p, those rendering at 1440p or below will output natively.

The fact that the PlayStation now supports 1440p is perhaps not all that unexpected. One of the 1440p-resolution INZONE gaming monitors from Sony's most current lineup was just released. This is not the first time Sony has delayed introducing a feature to its platform in order to coordinate with its other devices; early this year, Sony's televisions gained support for VRR, and the PS5 followed suit.

The introduction of folders, or gamelists as Sony refers to them, is the second significant improvement. Now, you may make gamelists to organize the installed games on your computer into custom folders. There can be up to 15 gamelists, each of which can include 100 games.
This was a much-needed improvement as all of your downloaded games are presently just thrown together in a single location with no ability to organize them. It is unclear why Sony waited so long to include this function in the PS5, considering it was available on PlayStation 4 systems as well.

This beta also includes new features like:


Comparing stereo and 3D audio
On the same page, you can now hear and evaluate the differences between stereo and 3D audio before selecting your favorite configuration.


Access to Active Activities is Made Simpler


In-progress activities are frequently shown prominently at the top of the game area when you resume a game to make it as simple and quick as possible to pick up where you left off.




Request Share Screen


Party members may now be asked to launch Share Screen so you can watch them play. Select [Request Share Screen] from the voice chat card, then choose the party member you want to submit the request to.




Notification of Joinable Games


You will now get a notification when you join a party and a party member is playing a game you may join. Direct access to the game is available from the notice.




View the profiles of your new pals


You may now check the profile of your new friend in [Accepted Requests] after accepting a friend request in the [Received] list.




In the game base, send stickers and voice messages
You may now communicate with your groups through voice message and stickers on the Game Base card.


Select participants in the United States, Canada, Japan, the United Kingdom, Germany, and France are now receiving the beta.