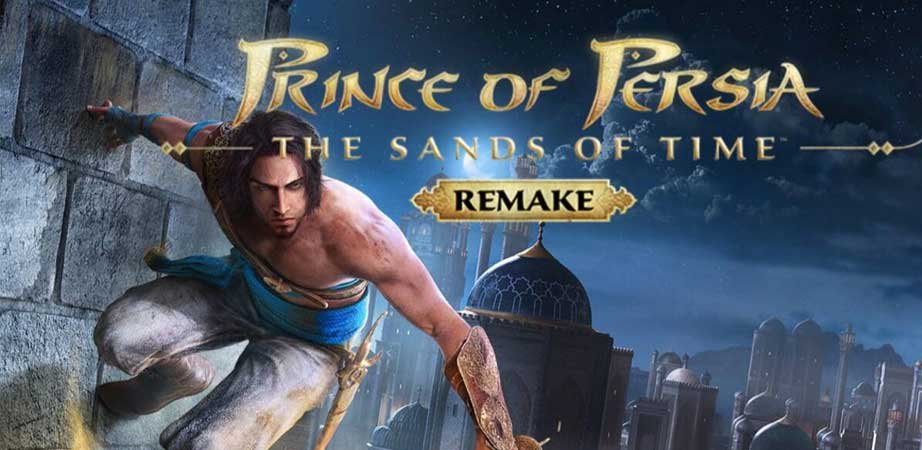 Ubisoft's Prince of Persia: The Sands of Time remake has had a troubled development. It wasn't long ago that Ubisoft confirmed it was shifting the development of the game to a new studio, with Ubisoft Montreal now handling the development. A new issue seems to have popped up, however, with reports dropping on Friday that the game had been kicked out from retailer's catalogs of upcoming releases. The reports were then confirmed, with Ubisoft confirming that Prince of Persia: The Sands of Time had been delayed indefinitely.

The reports from Friday started with rumors mentioning that GameStop had removed listings for Prince of Persia: The Sands of Time from its database of upcoming games. The game was previously delayed to Ubisoft's Fiscal Year 2023 and remained in GameStop's database under that release window. The removal of the product indicated that Ubisoft had a change of plans for the project.The rumor had yet to be confirmed, though, so it wasn't clear what the status of the game was.

IGN was able to contact Ubisoft and received an official statement of the matter. Ubisoft claimed the Prince of Persia: The Sands of Time remake remains in development at Ubisoft Montreal, as initially announced in early May. Instead of aiming for FY23, Ubisoft decided to pull it off the list entirely. Ubisoft asks pre-orderers to ask their retailers for a refund or otherwise wait for an official update on the game's development as it progresses.
The long and short of it is that Ubisoft can no longer commit to the title's previous release window and needs time to come to a decision. That's both good and bad news. The good part is Ubisoft is giving the project enough time to meet everyone's expectations of quality. The bad news is that, despite years of development, it has a long way left to go.

Ubisoft never mentioned the issues surrounding the remake version of the game while in development under Ubisoft Pune and Ubisoft Mumbai. But the decision to move the development to a new studio is never something done lightly. As the new delay shows, it's effectively a rebooted project and fans likely won't hear about it for some time.

Prince of Persia: The Sands of Time is, at the moment, still under development. Ubisoft Montreal is a much more experienced development team than Ubisoft Pune and Mumbai, though it has had its own struggles with For Honor and Hyper Scape. As fans are aware, Prince of Persia deserves to be brought back respectfully at a level of quality that does justice to the franchise's legacy. This decision will hopefully enable that.

Prince of Persia: The Sands of Time is currently in development.