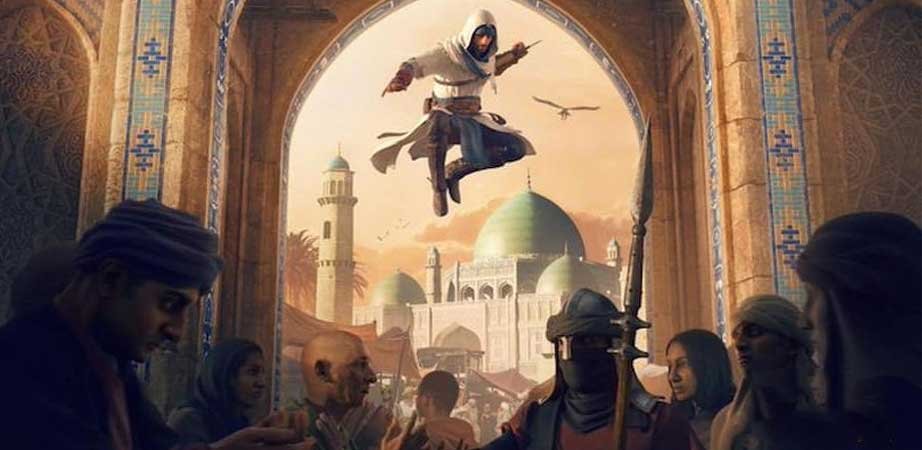 Following many leaks about the upcoming Assassin's Creed game, Ubisoft has now officially unveiled "Mirage" as the next official entry in the series. According to reports, the game is less elaborate than the primary installments in the series, such as Origins, Valhalla and Odyssey.

According to the concept art that has been made public and other reports about the game, Basim, an assassin from Baghdad who had a malevolent role toward the conclusion of AC Valhalla, would serve as the game's protagonist. According to reports, the game is set in Baghdad and will chronicle Basim's path from joining the Assassin Brotherhood to experiencing visions of Loki.

Ubisoft's ambitious project is probably an attempt to test the waters and gauge fan enthusiasm in a more compact, stealth-focused Assassin's Creed game.
Ubisoft has also disclosed that the game would be prominently featured at the forthcoming Ubisoft Forward, scheduled to take place on September 11, 12:30 AM, Sunday (Indian Standard Time). The official YouTube and Twitch accounts of Ubisoft are probably where you can watch live broadcasts.

Although things didn't exactly go according to plan, the publisher probably wanted to make a memorable revelation during the live stream. The leaks essentially proved that such a game was in development, but fans are still quite excited about the idea of an Assassin's Creed game that pays homage to the franchise's origins.

Fans will surely be interested to see what Ubisoft has planned and what kind of gameplay adjustments they may anticipate. Although a release date for the game has not yet been officially announced, sources from Bloomberg's Jason Schreier indicate a spring 2023 release.