In China, the Xiaomi 13 series is anticipated to launch next month. The company has not yet made any public announcements on the devices. Leaked images and certification websites have both revealed the ordinary and Pro versions. The Xiaomi 13 duo's primary specs had previously appeared online.

A Weibo user just published a fresh render of the Xiaomi 13 that was just leaked. The picture displays the smartphone's familiar boxy form factor and square camera module design. The color pattern of the back panel, however, differs noticeably from the front panel. The camera module is in White, as seen in the generated image, whereas the remainder of the rear panel is Brown. Additionally, it appears to have a leather-like texture, indicating that the gadget could possibly be available in leather. The graphics don't disclose any further information but this.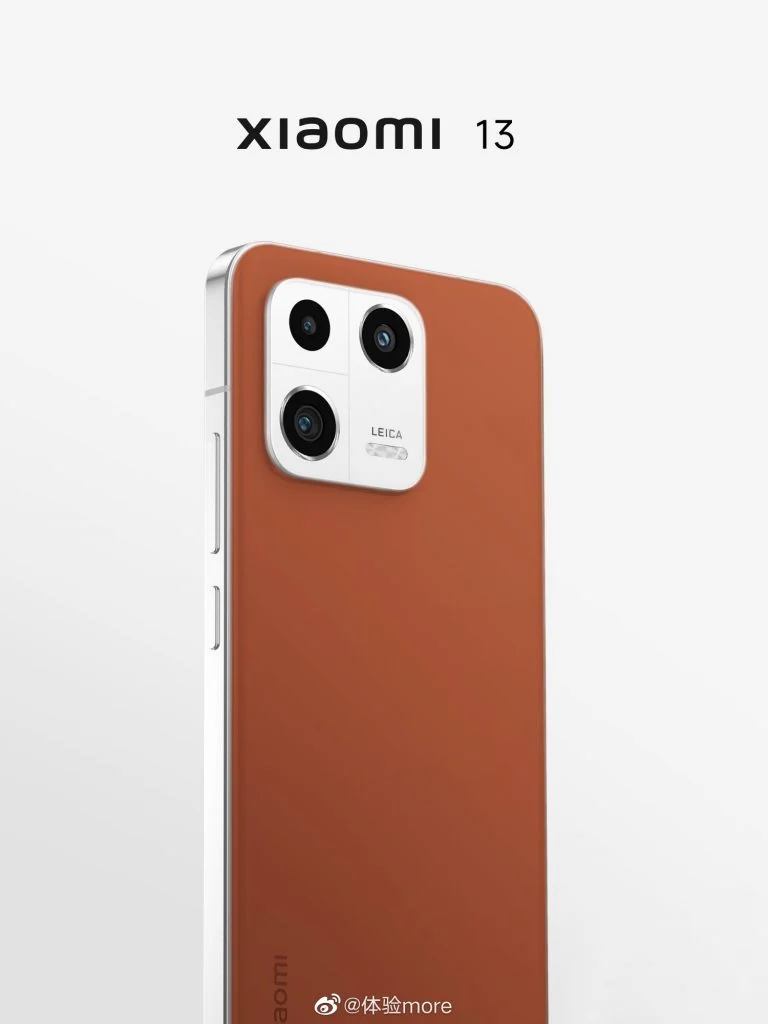 Earlier today, the Xiaomi 13 was discovered on Geekbench with the model number 2211133C. It showcased an Android 13 operating system out of the box and a Snapdragon 8 Gen 2 SoC with 12GB RAM. In the single-core test, the phone received 1,497 points, while in the multi-core test, it received 5,089 points.

According to rumors, the Xiaomi 13 will ship with major advancements over its forerunner. It will have a 6.2-inch AMOLED screen with a 2K resolution and a refresh rate of 120Hz . A 50MP Sony IMX8-series camera sensor and 120W fast wired charging are anticipated for the handset.