In November, the Xiaomi 13 series is anticipated to debut. Rumor has it that the business will introduce its new flagship phones soon after Qualcomm introduces the Snapdragon 8 Gen 2 SoC. Officially, Xiaomi has not endorsed any information regarding the launch schedule. In the meanwhile, information on the new Xiaomi 13 series has begun to circulate online. The two Xiaomi flagship phones' back panel designs have just been leaked.

The purported design information was provided by Dahodian Techie. The Xiaomi 13 series is anticipated to feature a new camera module design if the leaked design is accurate.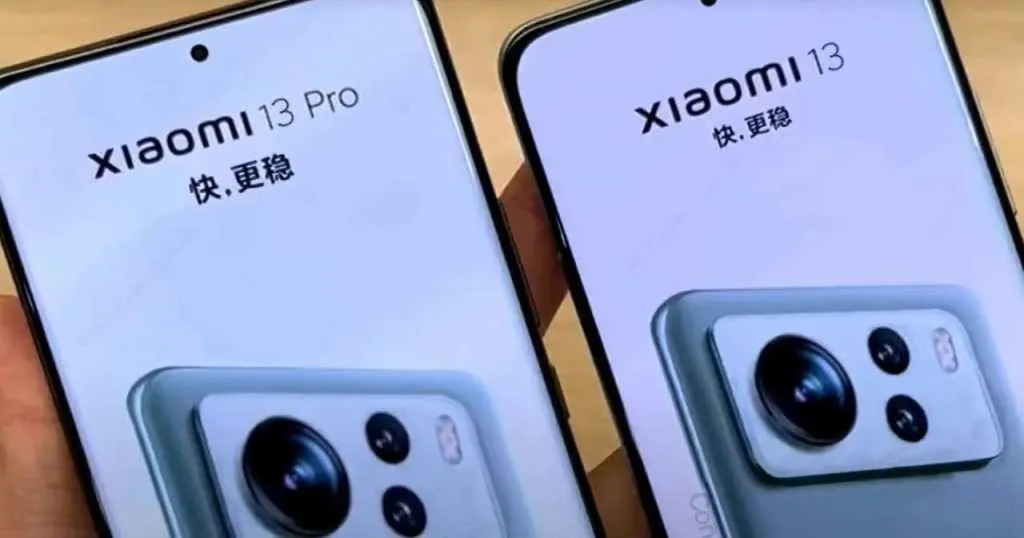 At least two flagship smartphones are anticipated to be part of the Xiaomi 13 series. These include the 13 and 13 Pro from Xiaomi, which will debut in China initially. Both flagships are most likely to debut in China in November. Early in the next year is anticipated to be the global debut. According to the leaked information, the Xiaomi 13 series will include a sizable camera island on the back. Users may be reminded of the Mi 11 Ultra by the protruding island, but without the secondary display.

The 13 and 13 Pro both use a triple-camera system. There are three cutouts: one big circle and two smaller ones. On the right side of the camera module is also where the LED flash is situated. Although the camera's specs are unclear, it is reported that optical image stabilization will be supported by the primary camera (OIS). It is important to note that neither phone bears the Leica logo.

The phones should have up to a 2K curved AMOLED display, according to the same source. Out of the box, 120W rapid charging will be supported.

According to a purported live picture of the 13 Pro, the phone has a curved AMOLED screen. It comes pre-installed with MIUI 14 based on Android 13. A Snapdragon 8 Gen 2 SoC with a 3.0GHz clock speed also powers the phone. With support for 3GB of virtual RAM, the phone will have 12GB of RAM overall. Because the leaker has no documentation to back up the veracity of the design, we warn our readers to treat the information about the two phones with caution. The phones' other specifications are still unknown. Once further information is available, we will divulge it.